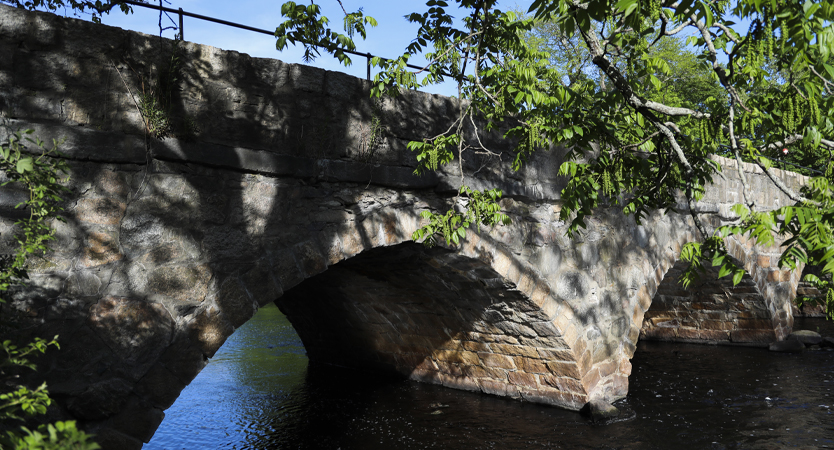 Serving clients in Natick, Wellesley, Needham, Dover, Sherborn, Newton, Brookline, Weston, Sudbury, Wayland, Concord, Lincoln, Waltham, Framingham, Dedham, Medfield, and the Surrounding Communities and Throughout the Greater Boston and Metro-West Area
Our Mission
At Goldman & Sidgwick, our mission is to provide clients throughout Massachusetts with the support, guidance, and legal advocacy they need to achieve their objectives in divorce, custody, and related family law matters.  If you are contemplating a divorce or separation, are going through a divorce, or are considering a pre-nuptial or post-nuptial agreement, we invite you to contact us to learn how we can help.
Divorce Does Not Have to be a Contentious Process
Divorce does not have to be a scorched earth process.  Fundamentally, a divorce entails resolving matters relating to child custody, support and property division. At Goldman & Sidgwick, we appreciate the fact that parties to a divorce often have had a long, personal history together and we try to preserve that history by attempting to resolve the issues amicably, whenever possible.  We understand that our clients may have children with whom they may share future life events such as birthdays, weddings, graduations, and grandchildren.  We know that resolving divorce matters amicably, when possible, will often be the most effective, efficient and expedient way to reach a fair resolution for you and your family.  However, if that is not possible or if a more effective route is through the court system, the attorneys at Goldman & Sidgwick are highly experienced and skilled litigators in the Massachusetts Probate and Family courts and will litigate the matter.
Perhaps the biggest emotional hurdle those going through divorce face is the feeling of helplessness and fear of the unknown. We are dedicated to providing our clients with all the necessary information they need so they understand their rights and can make informed choices about their future.
Innovative Divorce Solutions Focused on Your Objectives
It is not necessary to litigate every aspect of a divorce in front of a judge.  We work with clients to focus on their objectives and then seek to negotiate favorable outcomes and agreements through strategic resolution, rather than through litigation whenever possible.
Through years of representing clients in divorce and serving as divorce mediators, we are experienced in developing creative outcomes that benefit our clients.  We have also developed an extensive network of professionals to provide specialized assistance for our clients when they need advice on other related matters.
Our Attorneys are Skilled Litigators
We understand that even in good faith divorce negotiations, court involvement may be necessary.  In the event we are unable to amicably resolve any issues in your divorce, child custody, or other family matter, as skilled litigators, we have many years of experience appearing before the justices of the various Probate and Family Courts.  We can effectively and expertly navigate your case through the Courts.  When resolution through negotiation, mediation, or conciliation is not successful, we will litigate on your behalf.
The Types of Clients We Represent
We represent clients dealing with all types of family matters and in all stages of litigation or settlement negotiations:  divorce, child custody, contempt and modification actions, pre-nuptial and post-nuptial agreements, as well as those clients seeking to mediate or conciliate their case.
Many of our clients are professionals and business owners with businesses and professional practices, pensions, and retirement plans that must be considered in a divorce.  For more information, please see our page on dividing a business.
If You Are Contemplating a Divorce in Massachusetts or Are in Need of a Pre-Nuptial or Post-Nuptial Agreement, or Other Family Matter, Call Us and We will Provide You with Answers to your Questions
We help our clients focus on their desired outcomes and formulate strategies that move them forward in reaching their goals.
We understand that you may have questions, and we are here to guide you through every step of the process.  As experienced divorce lawyers, we will listen to your goals, explain your legal options, and tenaciously work to accomplish your objectives as efficiently and expediently as possible.  Let us shoulder the burden, so you can focus on what is important – your loved ones, your work, and building a better future.
If you are contemplating divorce, we can help you focus on the critical matters you should consider.  We will:
Explain the divorce process
Help you understand how courts may view various aspects of your divorce
Assist with financial concerns, including charting your living and support expenses
Provide guidance on different options for parenting plans
Explain methods for co-parenting
Negotiate custody and parenting plan matters
Negotiate spousal support and/or child support
Recommend mechanisms for coping with divorce stress
Handle all legal matters and Court filings
Tenaciously advocate to protect your rights and stability
No matter the circumstances surrounding your divorce, we are here to guide you through every step of the process.  You may schedule a complimentary initial consultation to learn about how we can help you move forward.  Below are answers to some of the common questions that arise during divorce proceedings.
Get the Immediate Help You Need – Housing, Custody, and Support
In addition to reaching an agreement for the matters noted below, often there will be issues that must be resolved immediately, such as who will remain in the primary residence, who will have primary physical custody of the children, and how parenting time for the children will be determined.  Support and access to bank accounts may also be a critical concern.  We can help with these and other immediate matters.
We Invite You to Call Us to Learn How We Can Help
In the interim, below are a number of frequently-asked questions about divorce in Massachusetts.